Sponsors
Texas Junior Anglers would like to thank the following sponsors:
Academy

Academy Sports & Outdoors is one of the nation's largest sporting goods retailers, operating over 100 stores across the southeastern United States.
Mercury Marine

Mercury Marine is the world's leading manufacturer of recreational marine propulsion engines. Mercury provides engines, boats, services and parts for recreational, commercial and government marine applications.
Minn Kota

The Minn Kota electric trolling motor began its life in 1934 in Fargo, North Dakota. 2009 marks the 75th anniversary of Minn Kota® Motors. That's 75 years of innovation. Of power. 75 years on the water, with the best-built trolling motors in the world. And we're just getting started.
Moritz Chevrolet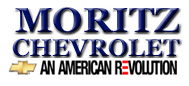 At Moritz Chevrolet, we strive to make buying or leasing a new vehicle a pleasant and rewarding experience. Our primary concern is the satisfaction of our customers.
Pflueger

Since 1881 the Pflueger name has been part of the fishing industry when Ernest F. Pflueger founded a fish hook company called the Enterprise Manufacturing Company. When his son Earnest A. Pflueger took over the family business and founded the E.A. Pflueger Company, he expanded the company from a hook manufacturer to all aspects of fishing tackle & gear. In 1916 the first Pflueger Baitcast reel was manufactured in Akron, Ohio, and became a benchmark of the fishing reel industry. The Pflueger spinning reel was introduced in 1954. Over the years Pflueger continues to be one of the world's leading rod and reel manufacturers.
Ranger Boats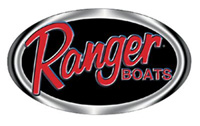 Ranger boats, today, are the finest ever built and whenever I see one being towed down the road, "I get a lump in my throat because I know the owner is driving the best boat made and that he will be comfortable, safe and proud of his Ranger." (Forrest L Wood - Founder)
Shakespeare Fishing Tackle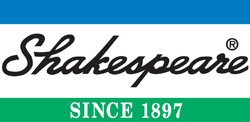 Over 108 Years of Excellence in Fishing Tackle
Skeeter Performance Fishing Boats

It's evident that Skeeter's philosophy, "engineered like no other," permeates everything we do - from the way we build our boats, to the courtesy we extend each time you walk into a dealership. Beginning with the extensive efforts taken in the methods of manufacturing, all the way to the winner's circle, Skeeter's pursuit of perfection has become clearly evident as the best engineered bass boats on the water today.
Sportsmen's Club
The purpose of the Club is to (a) encourage conservation of wildlife and good sportsmanship and safety in hunting, fishing and related activities, and (b) encourage and develop in youth an appreciation and enjoyment of wildlife and the outdoors, including supporting youth involvement in hunting, fishing, wildlife conservation and related activities.
Texas Parks and Wildlife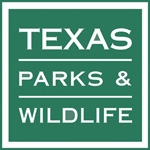 Texas Parks and Wildlife, your connection to some of the finest outdoor recreation in the world, including hunting, fishing, camping, hiking, biking, birdwatching and much more. You will also find the latest on TPWD's efforts to conserve fish and wildlife species and habitat as well as cultural and historic sites across Texas, with many opportunities for you to get involved with this important work.
Yamaha Motors

Whatever your pursuit, Yamaha is there, too, pursuing our goals. We want to satisfy our customers and exceed their expectations with products and services of superior quality, unmatched performance, and extraordinary value.